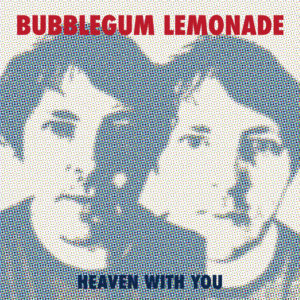 The second single from the smashing new Bubblegum Lemonade album 'Desperately Seeking Sunshine' (matcd085) is out now!
'Heaven With You' is a surefire radio hit featuring a chiming Byrds-like guitar intro, an infectious hi hat, glockenspiel, and celestial backing vocals from Sandra of fellow Scottish band Strawberry Whiplash.
To celebrate the release of the single, we've created a three-track EP (matda013) that showcases two extra songs the band recorded during the 'Desperately Seeking Sunshine' album sessions. They're called 'She's A Legal High' and 'Fifty Shades Of Pale' and both are exclusive to this release!
The digital single is available now in the Matinée shop and the usual digital platforms. You can also stream 'Heaven With You' on our Soundcloud: