At last…the long-awaited new album 'The Swiss Army' (matcd090) from Danish favorites Northern Portrait is out now!
It has been 12 long years since the celebrated debut album 'Criminal Art Lovers' (matcd054) was released, and 'The Swiss Army' is another masterpiece undeniably worthy of the wait.
The album begins with lead single 'At Attention'—an absolutely brilliant three-minute pop song with jangling guitars, soaring vocals, and harmonica.  It is a confident burst of jangle pop that sits perfectly alongside any of Northern Portrait's previous hits and leaves no question that the band are back in especially prime form.
'Nineties Survivor' is a dramatic mid-tempo track that recalls Suede or perhaps Jarvis Cocker's first solo album, and 'Long Live Tonight' is another upbeat, pristine pop song with ace vocals, jangling guitars, and a playful organ that should appeal to fans of The Housemartins or Paul Weller.
'Sisters' features strummed guitars, hypnotic vocals, a ukulele, and a soaring chorus, while 'From Here Our World Extends' closes side one with a slow burning classic inspired by Pulp with dramatic cymbal crashes and a mesmerizing ending.
Side two opens with the wonderful second single 'Once Upon A Bombshell', a sophisticated, mid-tempo ode to an aging bombshell reminiscent of The Kinks or The Smiths with organ and mellotron embellishments adding to its moody vibe.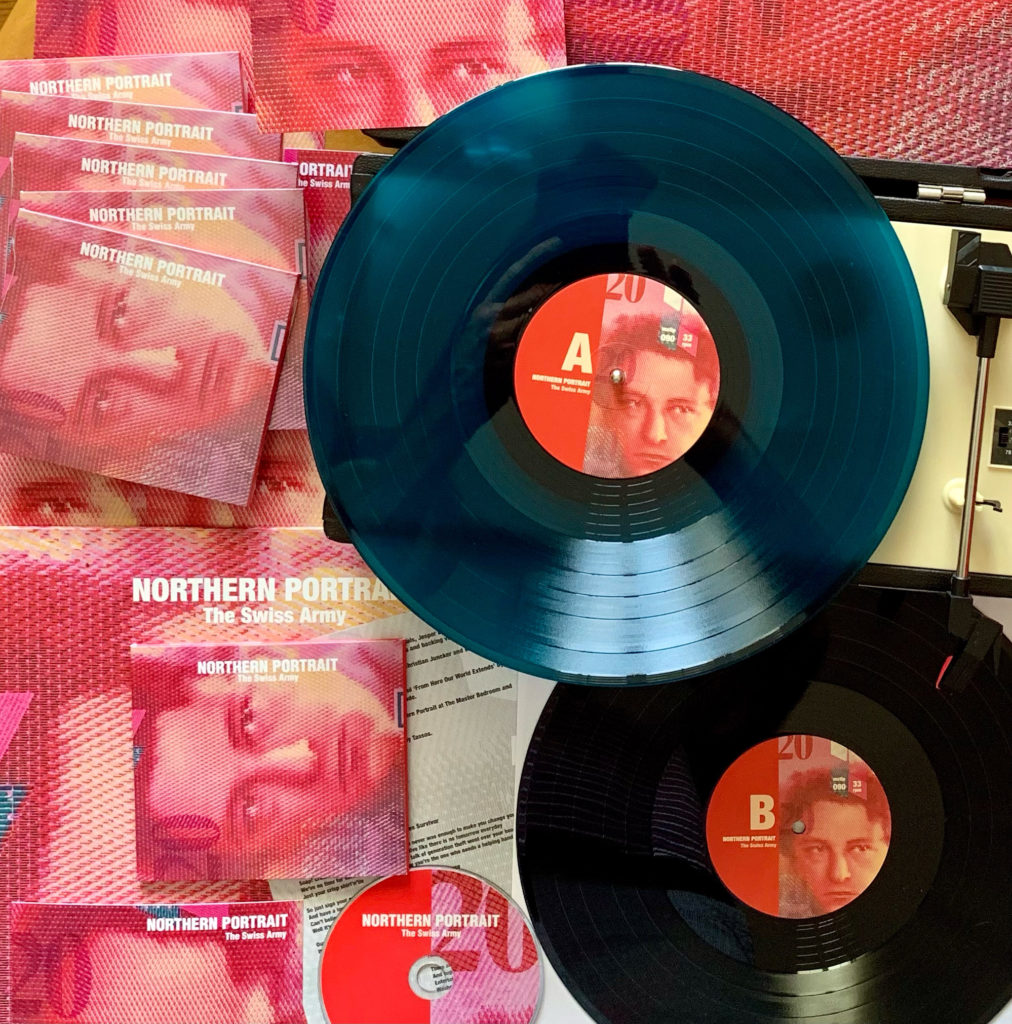 'Business Class Hero' is a Billy Bragg-inspired tale of a frequent flyer with possibly questionable morals accompanied by sweeping strings and harmonica, and 'World History part I and II' recalls Blur at their very best with multiple guitars, organs, autoharp, saxophone, driving percussion, and one of the catchiest choruses on the album.
'The Soft Revolution' is a refined tale of horoscopes, oysters, and lotteries with twinkling keyboards, piano, and a harmonica rich ending perfect for fans of Gene, David Bowie, or Pulp, and album closer 'Pool Cue Vigilante' lives up to its magnificent title layering multiple guitars and organs with superb vocals and a bit of Stone Roses inspiration.
Available on sea blue or black vinyl, plus CD and digital formats, 'The Swiss Army' is another outstanding long-player from Northern Portrait and a certain album of the year contender for 2022.
The album is available from all good retailers and of course the Matinée shop!
Also in the great news category, please note that we have fresh repressings of the classic 'Criminal Art Lovers' album (matcd054) and 'Ta!' compilation (matcd066) back in stock, and the 'Life Returns To Normal' 7″ (matinée 076) and 'Pretty Decent Swimmers'10" (matinée 086) are also still available so every Northern Portrait song ever recorded is available once again!  Please see the Northern Portrait artist page for handy links to all releases.
Have a listen to a few tracks from 'The Swiss Army' now on the Matinée Soundcloud!