Fans of Danish band Northern Portrait will undoubtedly be excited to hear that we received a test pressing for the band's forthcoming album 'The Swiss Army' this week and the release is now in a very long queue at the pressing plant. Once we have a better idea of the release date we will post complete album details here.
To reward your patience, we have some absolutely astonishing news to share in the form of a brand new Matinée artist that you are certain to love. Introducing The Saint Larsen—the new musical endeavor of Northern Portrait baritone and rhythm guitarist Stefan Larsen!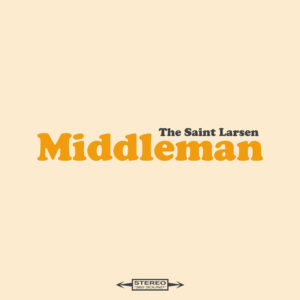 With a stage name inspired by his written signature, The Saint Larsen clearly bears the songwriting and musical signature of Mr. Larsen—not unlike Northern Portrait but still nothing like it. This is heritage pop music with a modern twist.
To celebrate this brilliant news, we have prepared a digital single of a track called 'Middleman' (matda025) and the single is available today in the Matinée shop and from digital retailers worldwide! 
It is one of several fantastic songs recorded so far and the debut album from The Saint Larsen will be released later in the year. We are told that the album might be called 'Show Geezer' but in any event stay tuned for more news about this very exciting new artist. 
In the meantime, you can have a listen to the ace debut single 'Middleman' right now!