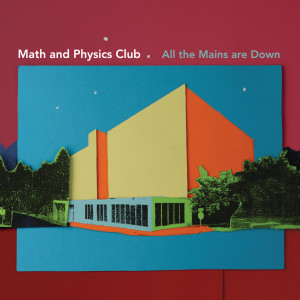 Seattle popstars Math and Physics Club have just completed recording their fourth studio album 'Lived Here Before' and it is set for release in January!
The first single from the album is entitled 'All The Mains Are Down' (matda003) and it is so good we couldn't possibly make you wait two months to hear it. Longtime fans will recognize the usual hallmarks of chiming guitars and lyrical economy, but the piano flourishes, dynamic shifts, and three-part harmonies on the song show the band diving into deeper influences and coming up with a ripper closer to early REM than Belle and Sebastian.
'Lived Here Before' features all the carefully constructed pop handicraft we have come to expect from these Pacific Northwest lads, but also shows the band stretching confidently into new territory at a stage when many bands would simply be retreading the same paths. The album, including eleven new songs recorded with fabled grunge producer Chris Hanzsek (Soundgarden, Green River), is scheduled for release on January 26.
In the meantime, 'All The Mains Are Down' is available today as a digital single in the Matinée shop and other digital platforms. You can also stream the song on the Soundcloud player below: