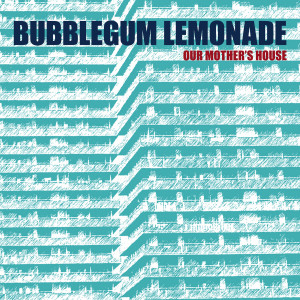 New release alert: Scottish faves Bubblegum Lemonade have an astonishing new 12-track album entitled 'Desperately Seeking Sunshine' (matcd085) out next month!
The first single from the album is called 'Our Mother's House' and it is one of those catchy singalong numbers that will be stuck in your head for months to come. It's up there with 'Caroline's Radio' or 'Susan's In The Sky' or 'Beard On A Bike' in the pantheon of bubblegum pop hits.
To celebrate its release, we've created a three-track EP (matda006) that showcases a few of the extra songs the band recorded during the album sessions.
In addition to 'Our Mother's House' the EP includes a smash about a certain royal family called 'Barely Regal' and another too-good-to-be-a-b-side track called 'When Life Gives You Lemons'. These two tracks are exclusive to the EP and will not appear on the forthcoming album.
The digital single is available now in the Matinée shop and other digital platforms including iTunes, Amazon, and Spotify. You can also stream the title track on the Soundcloud player below: