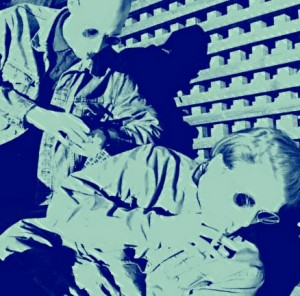 New band alert: Swedish duo Tinsel Heart is our third new Matinée band announcement of the week! Hailing from Malmo, the band is comprised of Petter Leijon and Sebastian Dahlberg and they set out to make the kind of pop music they would love to discover themselves: straightforward songs with heartfelt lyrics and jangly guitars.
Named after a song from the debut Brighter single on Sarah Records, Tinsel Heart are merchants of classic C86 jangly pop of the frenzied variety. They have been described as "the next big thing in indiepop" and compared to The Pains of Being Pure At Heart but really, they had us as soon as we read their name. A perfectly formed three-track demo was just the icing on the cake.
One of the tracks from that demo is called 'Wasted Yet Sad' and it may be on their forthcoming debut 7″ although the band has written two new tracks that are perhaps even better so we are still deciding the tracklisting for the single as we speak. In any event we'll be rushing this release to the pressing plant as soon as the songs are ready.
In the meantime, the band has contributed the ace track 'Talk' to our new 'Matinée Idols' compilation (matcd075) and you can hear it right now on the player below. The sound of young Sweden indeed!